Paver Installation Fairfield County, CT
Paver Patios, Walkways, Steps Retaining Walls and Paver Driveway Installation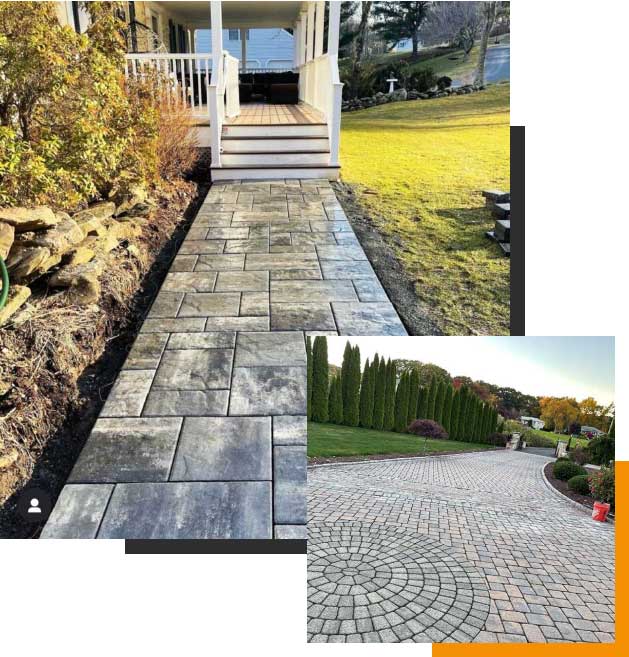 Paver Walkways, Walls, Retaining Walls, and Decorative Applications
PAVER INSTALLATION Fairfield County, CT
Paver Installation Fairfield County CT – Paver stones, also known as paving stones or concrete pavers, are versatile materials used for a variety of outdoor landscaping and construction projects perfectly suited for a broad range of uses here in Fairfield County.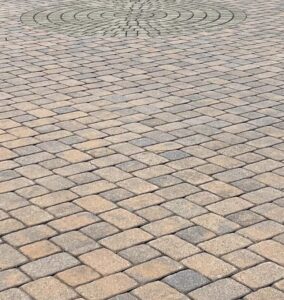 PAVER INSTALLATION & STONE construction
Are you Google-ing 'masonry near me'? If you are in Fairfield County, Connecticut, looking for help with paver installation service, your search is over.
Our masonry contracting team can provide expert paver stone installation services for various outdoor uses. Paver stones are commonly used in constructing paver patios, paver walkways, paver driveways, retaining walls, and as slip-resistant pool decks
Paver Installation Service
Concrete pavers are strong, weather-resistant, low-maintenance, versatile, and have a long lifespan when properly installed and maintained.

Hardscape design and paver installation allow homeowners here in Fairfield County to transform previously unable parts of their property and create great-looking highly functional spaces perfect for relaxing and entertaining. Our team can help design and install paver patios, walkways, retaining walls, and driveways, recently the construction of outdoor kitchens and fire pits have grown in popularity and are a great addition to any yard with the space. A fire pit area is a wonderful way t enjoy time with family outside.


Popular PAVER APPLCIATIONS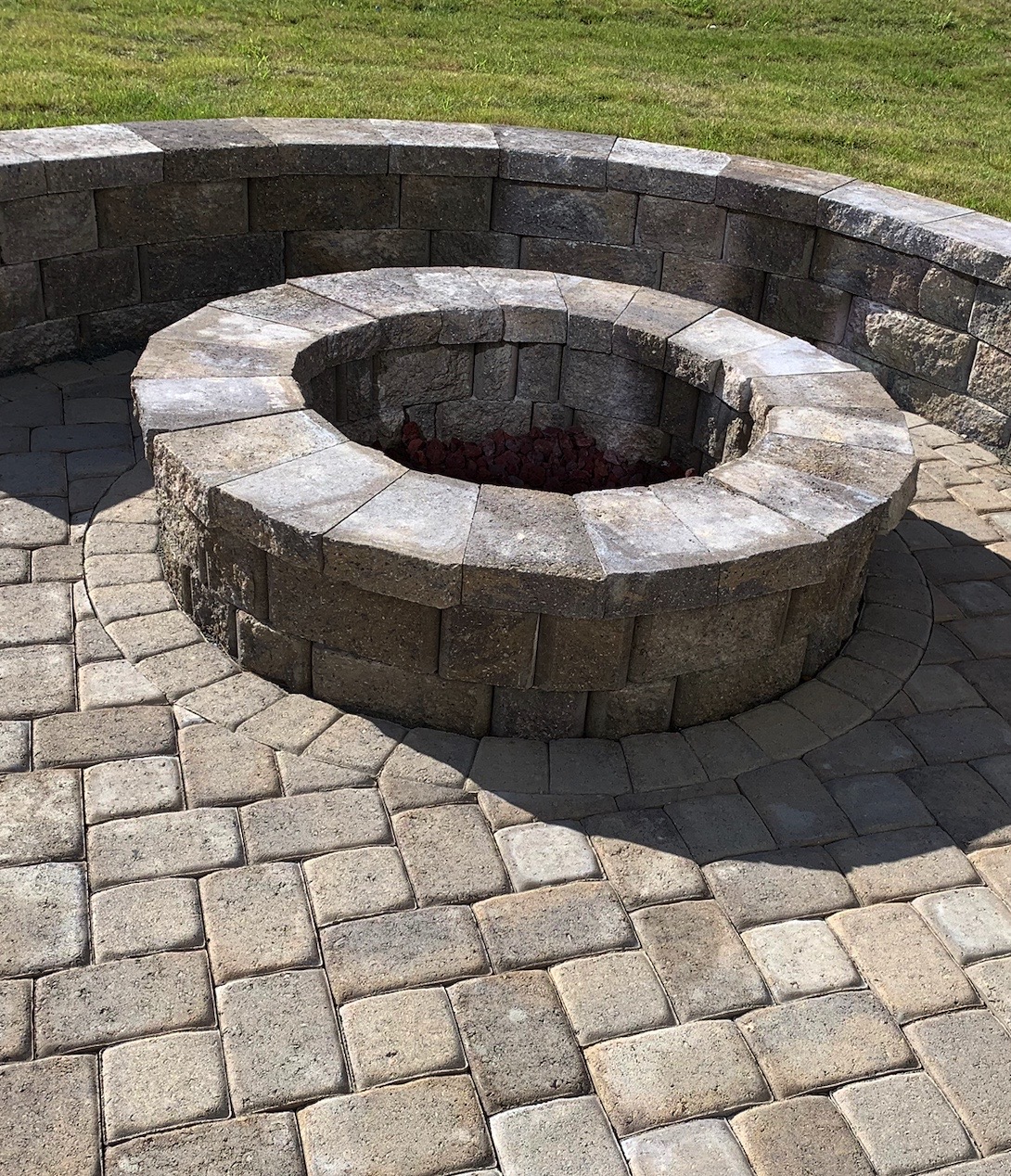 Our masonry expertise shines in the installation of paver stones, where we will transform your landscape, bring your vision to life and deliver a durable hardscape.

Whether you call on Stanley Hardscapes to craft a patio, walkway, steps, or a more intricate design, we bring the same level of precision and artistry to every paver stone installation.

With our unwavering focus on quality, we turn outdoor spaces into functional and aesthetically pleasing areas that stand the test of time.

Connect with us to discuss how we can elevate your landscape with our paver stone expertise.
Fairfield County Stone Wall Contractor
Stone Wall Contractor Fairfield County – We provide stone wall building and repair services; look to our expert team to construct, maintain, and restore stone walls.
Here in Fairfield County, stone walls are commonly used to provide structural support, retain soil, and create decorative features in residential and commercial landscapes.
Both building and repairing stone walls involve stone selection, land preparation, and construction. Both processes require skill, experience, and knowledge of proper construction techniques and local ground cycles to ensure the wall is stable, durable, and visually appealing.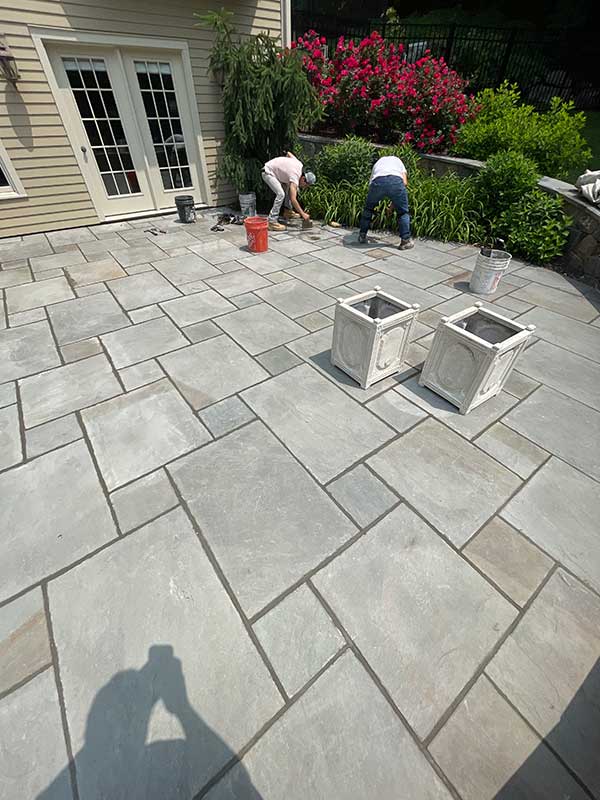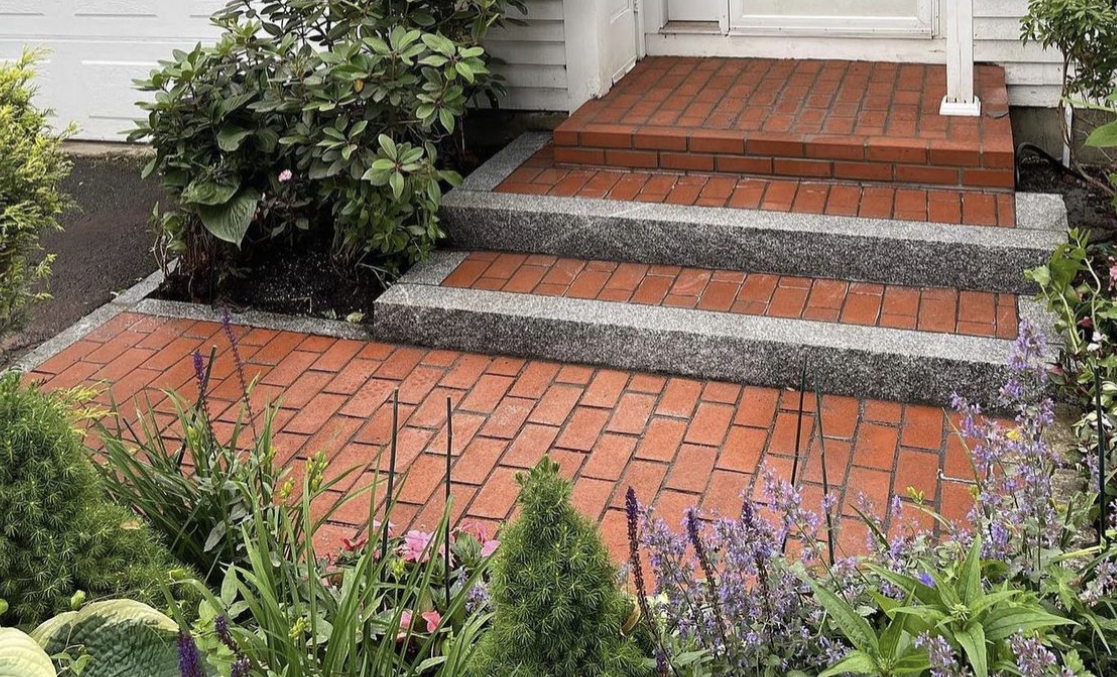 In the picturesque landscapes of Fairfield County, CT, where historic charm meets modern living, homeowners are no strangers to the beauty and functionality of brickwork. From the elegant facades of colonial homes to the timeless allure of brick patios and pathways, these structures enhance the aesthetic appeal of properties while offering durability. However, as time…
When it comes to maintaining your property's curb appeal and structural integrity, few things are as crucial as your driveway. In Fairfield County, CT, where harsh winters wreak havoc on asphalt surfaces, the importance of seal coating your driveway is a must. If you're a homeowner in our southern New England region, you've likely heard…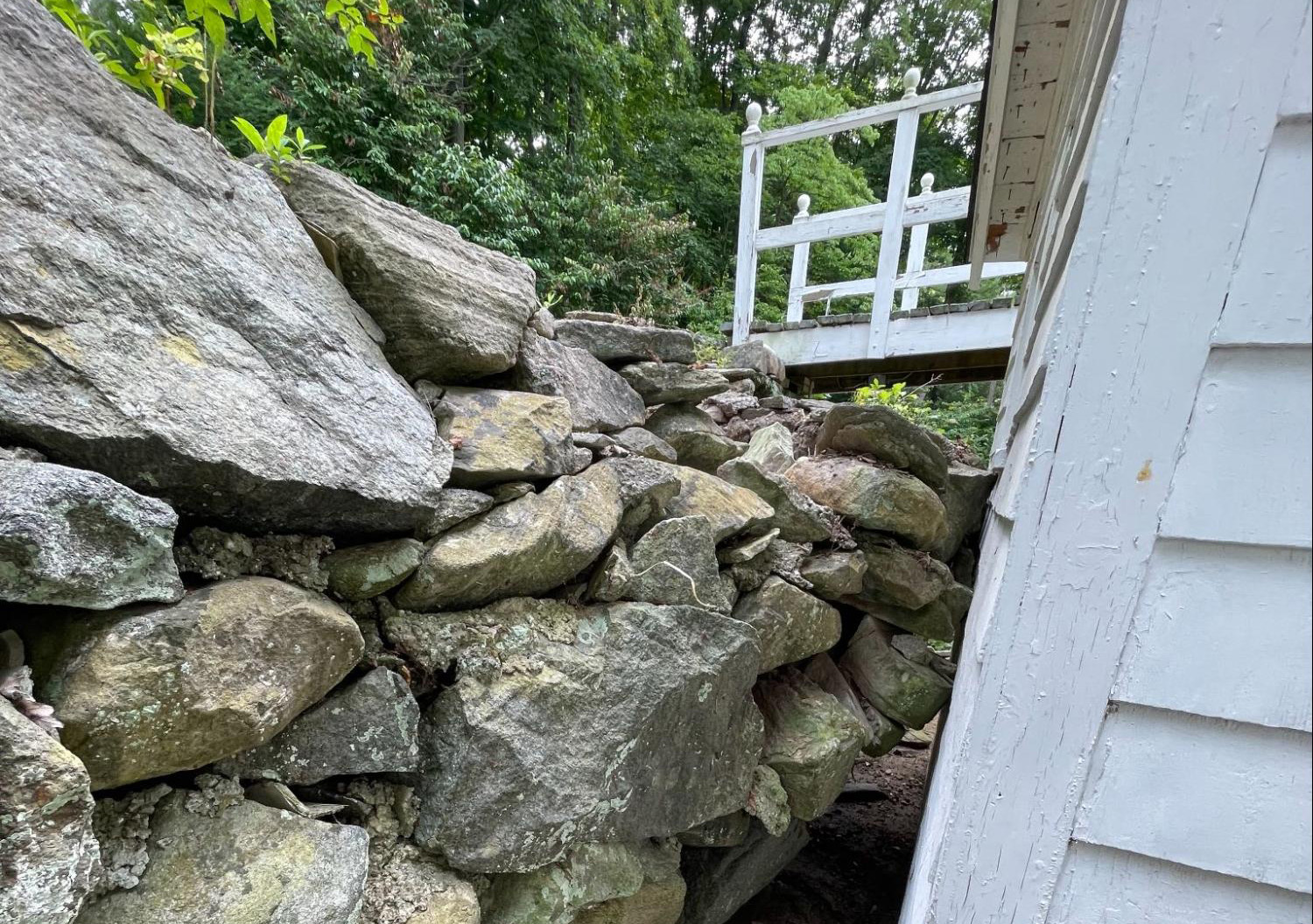 Introduction In the picturesque landscape of Fairfield County, CT, where nature's beauty thrives, stone walls hold both historical and functional significance. These sturdy structures not only add character to the surroundings but also serve as essential retaining walls, holding back soil and preventing erosion. However, over time, even the most robust stone walls can succumb…