Stone Wall Contractor Fairfield County, CT
Dry Wall Stone Construction and Mortared Joint Construction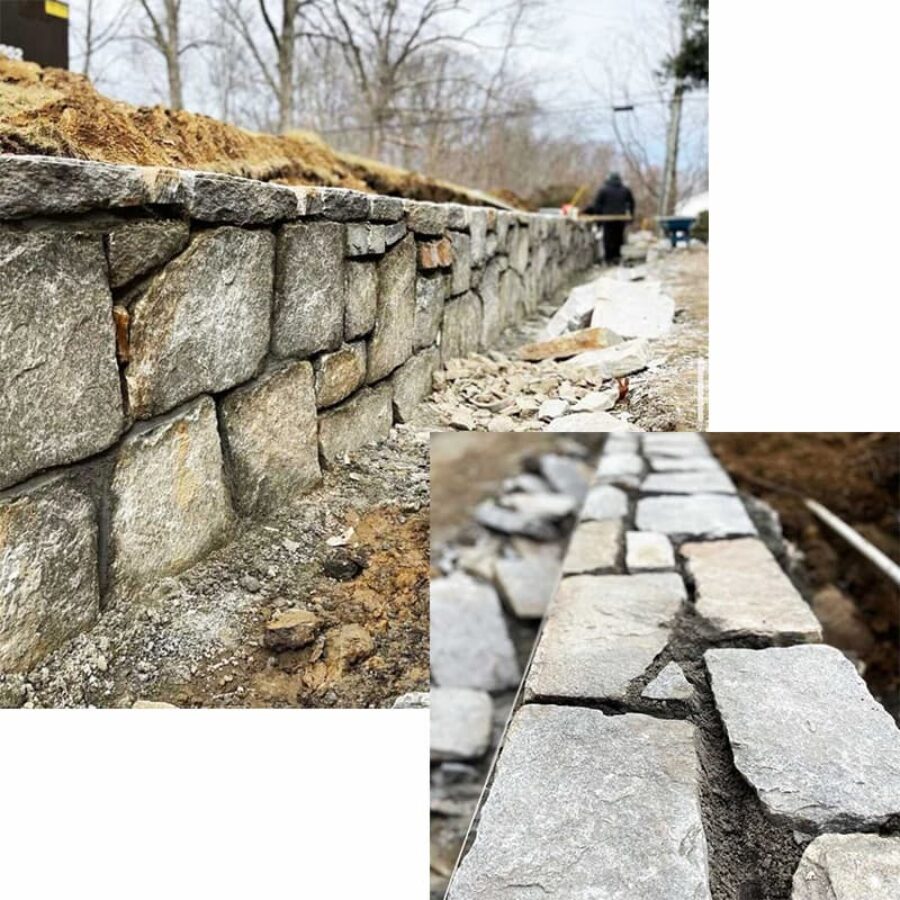 Stone Walls, Retaining, and Decorative
Stone Wall Contractor Fairfield County, CT
Stone Wall Contractor Fairfield County CT – Whether you need assistance with a stone wall design or have a specific concept in mind, we are your project partner from pre-planning to final construction. Our team takes pride in our work, and we use only the best materials and techniques to construct beautiful and durable stone walls.
Our Fairfield masons and craftsmen can work with an existing design or collaborate with you to bring your ideas to life. We'll take the time to understand your vision, needs, and goals, then develop a design tailored to your preferences, property, and the specific requirements of your project.
Fairfield County stone wallS
Our commitment to personalized service extends beyond the design phase. We work closely with our clients throughout the entire process, from concept to the stone walls completion. We keep you informed every step of the way and are always available to answer any questions or address any concerns you may have.
At Stanley Hardscapes, we use only the highest-quality materials and innovative techniques to create stunning stone walls that stand the test of time. Each and every stone wall construction project we undertake is completed to the highest standards of quality and craftsmanship.
Stone Wall Repair & Construction Fairfield County, CT
Popular Stone Wall Types in Fairfield County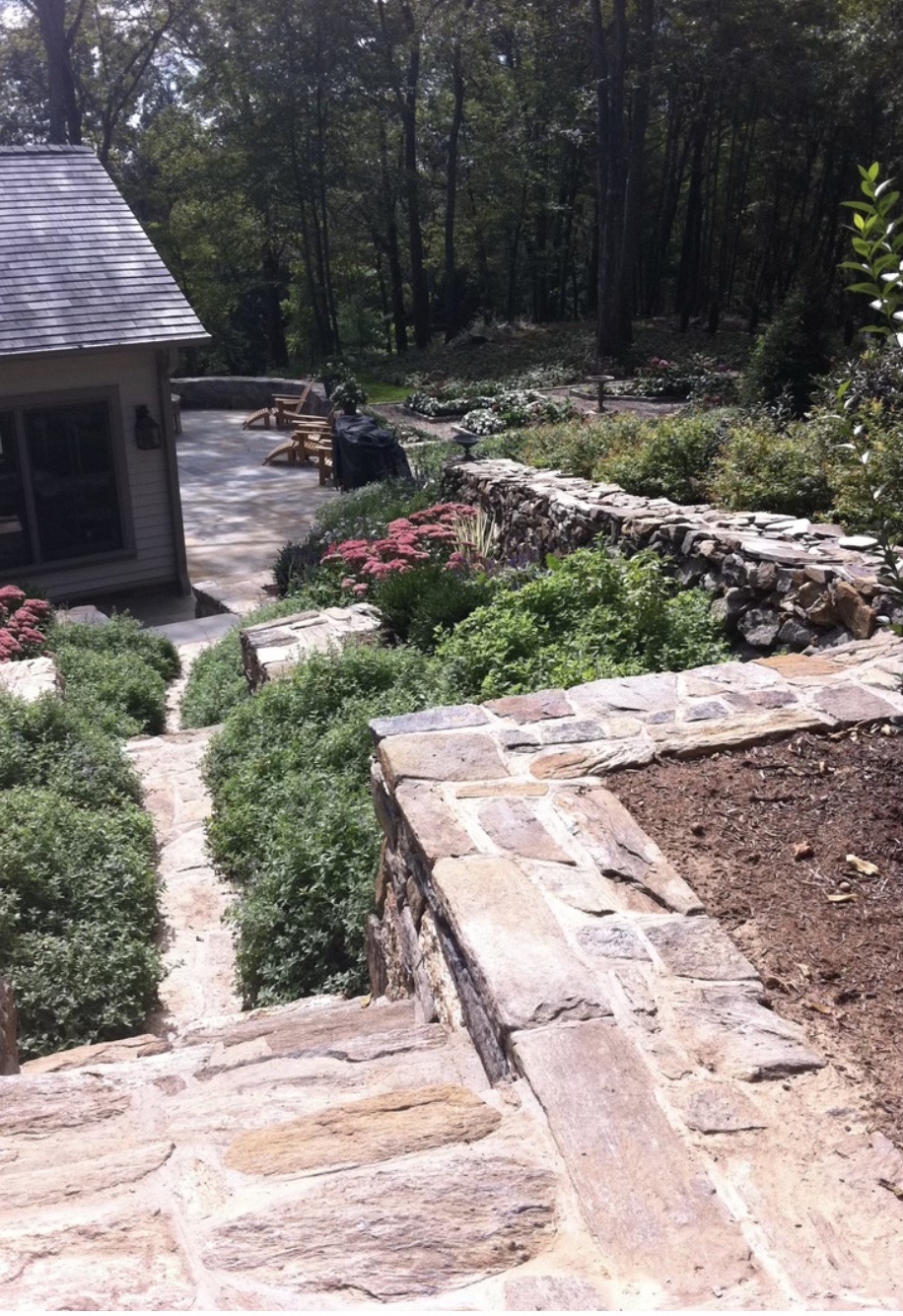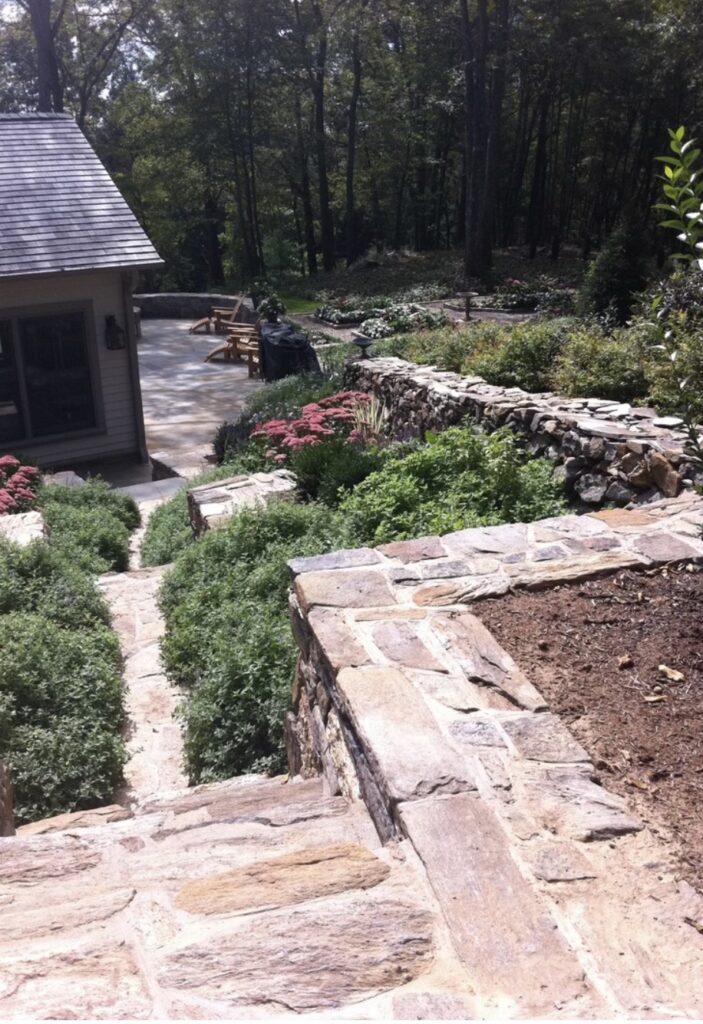 Stone walls are a popular and versatile addition to any property. Stone walls can be used as artful boundaries, attractive garden frames, or to add a touch of rustic charm. People have used stone walls for thousands of years, with deep historical roots here in Fairfield County, where they continue to be a low-cost, low-maintenance, and beautiful addition to any property.
Some of the benefits of stone walls include their ability to increase the value of a home, provide durability and resistance to natural erosion, and require next to no maintenance.
Whether you are looking for a natural, rugged appearance or a more polished and elegant finish, there are a variety of stone wall styles, types, and designs to suit any property need or preference. Overall, stone walls offer both functional and decorative appeal and are a timeless addition.
Fairfield County Stone Wall Contractor
Stone Wall Contractor Fairfield County – We provide stone wall building and repair services; look to our expert team to construct, maintain, and restore stone walls.
Here in Fairfield County, stone walls are commonly used to provide structural support, retain soil, and create decorative features in residential and commercial landscapes.
Both building and repairing stone walls involve stone selection, land preparation, and construction. Both processes require skill, experience, and knowledge of proper construction techniques and local ground cycles to ensure the wall is stable, durable, and visually appealing.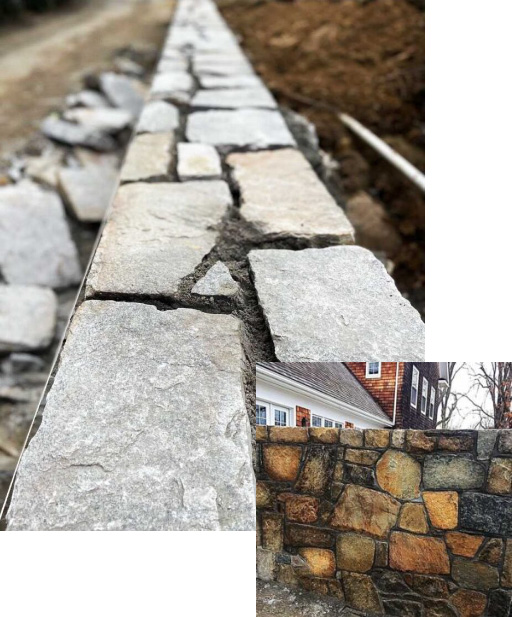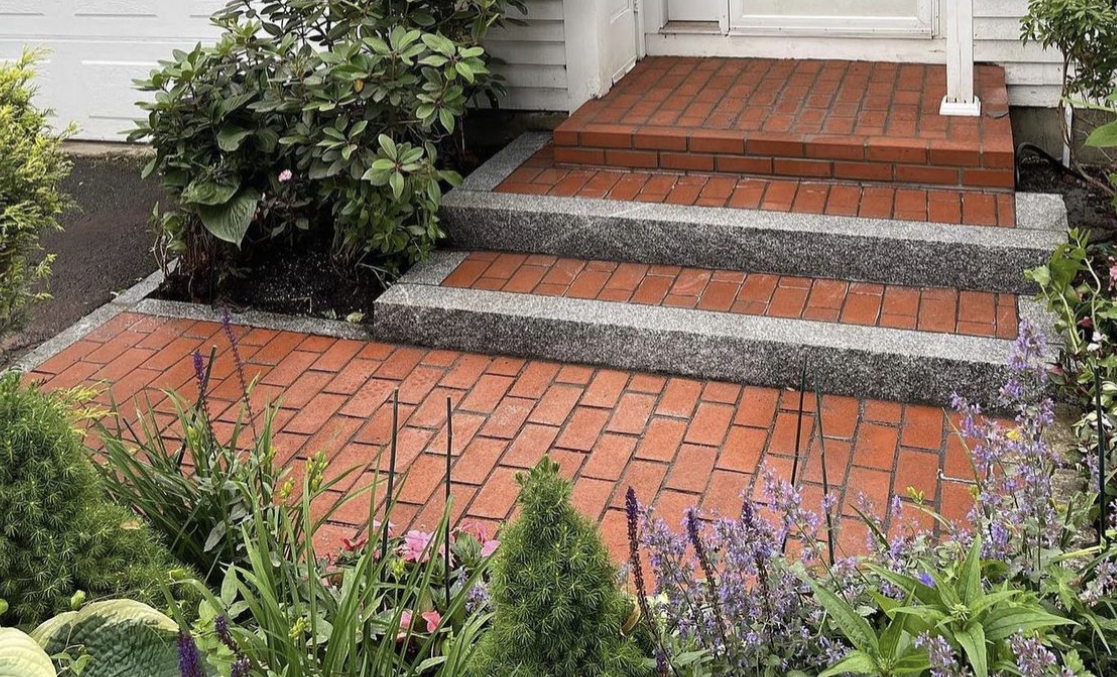 In the picturesque landscapes of Fairfield County, CT, where historic charm meets modern living, homeowners are no strangers to the beauty and functionality of brickwork. From the elegant facades of colonial homes to the timeless allure of brick patios and pathways, these structures enhance the aesthetic appeal of properties while offering durability. However, as time…
When it comes to maintaining your property's curb appeal and structural integrity, few things are as crucial as your driveway. In Fairfield County, CT, where harsh winters wreak havoc on asphalt surfaces, the importance of seal coating your driveway is a must. If you're a homeowner in our southern New England region, you've likely heard…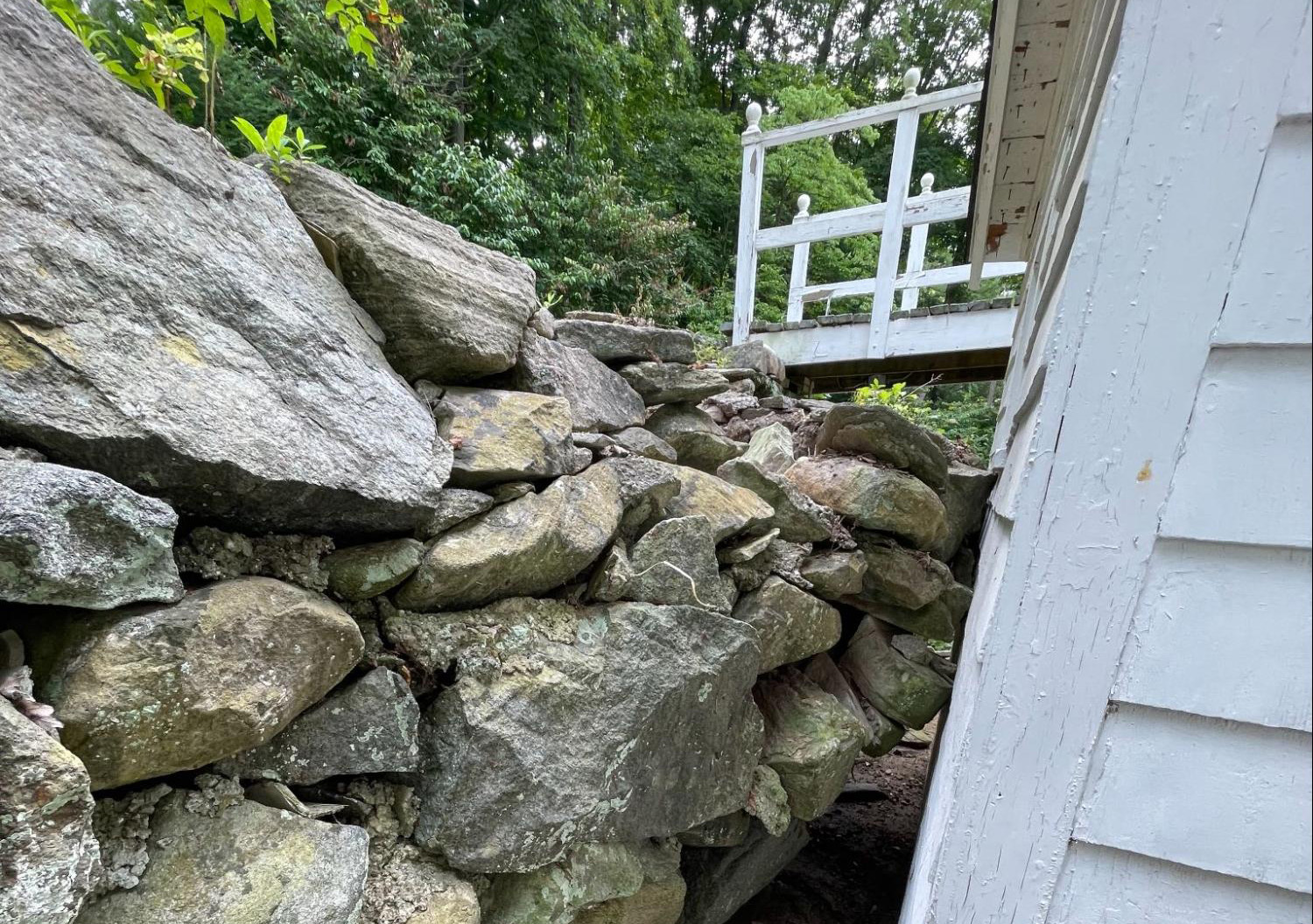 Introduction In the picturesque landscape of Fairfield County, CT, where nature's beauty thrives, stone walls hold both historical and functional significance. These sturdy structures not only add character to the surroundings but also serve as essential retaining walls, holding back soil and preventing erosion. However, over time, even the most robust stone walls can succumb…