We recently completed a concrete step and walkway project for one of our customers in New Milford, Connecticut. The old steps and path had become an eyesore and a danger to visitors, and we were tasked with creating a safe and functional entrance for the home that also matched the homeowner's aesthetic preferences and budget.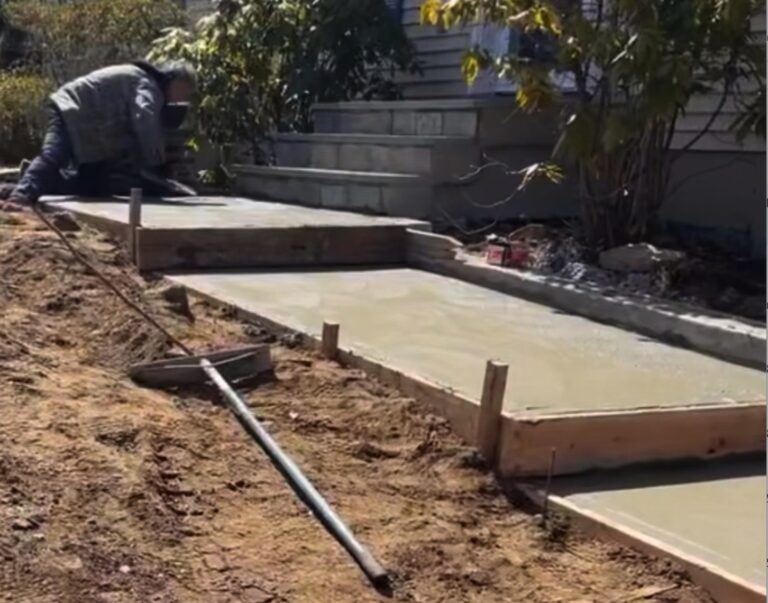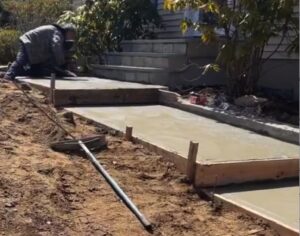 We started by meeting with the homeowner to review their project goals and assess the current state of the steps and path. From there, we worked closely with them to develop a practical design that would meet their needs and aesthetic preferences. We paid close attention to the architectural style of the home, its surroundings, and the natural topography of the area leading from the front door to the driveway to ensure that the finished product would be a seamless addition to the property.
Concrete Walkway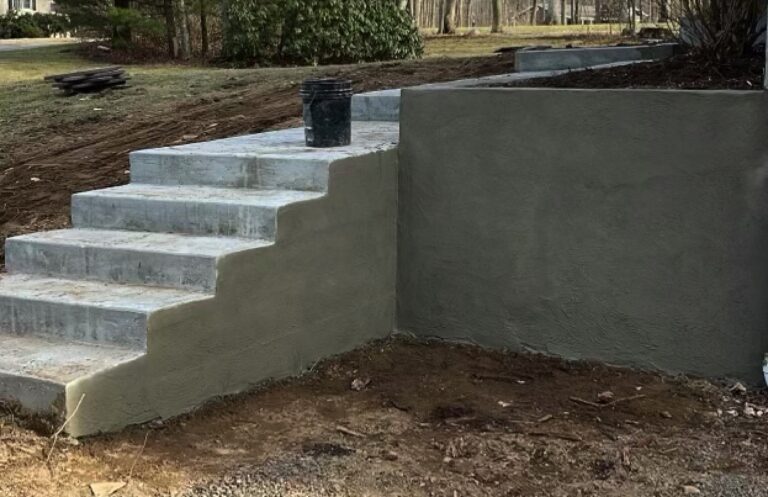 Once the design was finalized, our team got to work. We used high-quality materials and expert craftsmanship to create a highly functional, strong, and durable pour concrete entrance to the home. The result is a handsome concrete step and walkway that not only accentuates the home's architectural style but also blends seamlessly with the natural surroundings.
Concrete Sidewalk & Retaining Wall
The homeowners and we are thrilled with the outcome of this project and are grateful to have had the opportunity to work with this homeowner to improve the safety and beauty of their home's entrance.
If you are in need of hardscape design and construction services, please don't hesitate to contact Stanley Hardscapes today.
Add Your Heading Text Here
Concrete Pouring & Installation
Concrete Repair & Resurfacing
Walkways, Porches, Steps
Parking Lots, Walkways, Curbs
Retaining Walls, Fences, & Landscape Edging
We offer a range of hardscape services, including retaining walls, fences, and landscape edging. Our team is experienced in both large and small projects, and we are equipped to handle both residential and commercial services.
Whether you're looking to add a decorative border to your garden or need a retaining wall to prevent erosion on your property, we can help. We work closely with our clients to understand their needs and design a solution that meets their practical and aesthetic goals.
Our team is dedicated to providing high-quality workmanship and exceptional customer service on every project we take on. We use only the best materials and equipment to ensure a long-lasting and durable finished product.
No matter the scope or size of your project, we are committed to delivering exceptional results that exceed your expectations. Contact us today to learn more about our hardscape services and to schedule a consultation.