At Stanley Hardscape's, we take pride in transforming the exteriors of homes and businesses with our exceptional masonry work. Recently, we had the opportunity to revitalize the entrance of a home in Newtown, CT, with our high-quality flagstone work.
Stone Steps Repair & Install
The old stone front steps and landing had become worn and weathered over the years, and it was time for a change and an update. Our customer new they wanted a complete installation of the front steps and landing. Their vision was clear, bluestone stairs and stone veneer to clad the concrete base.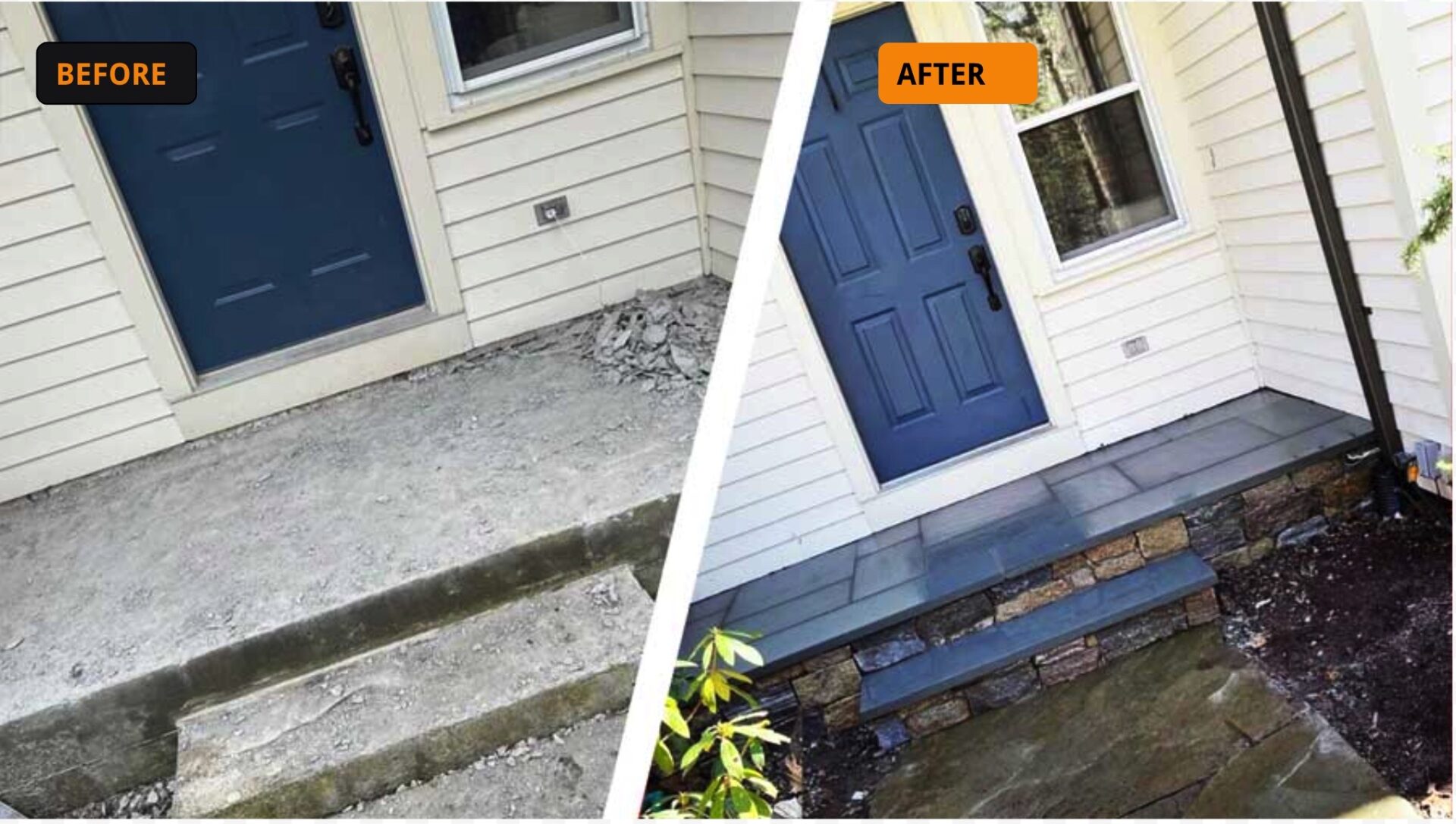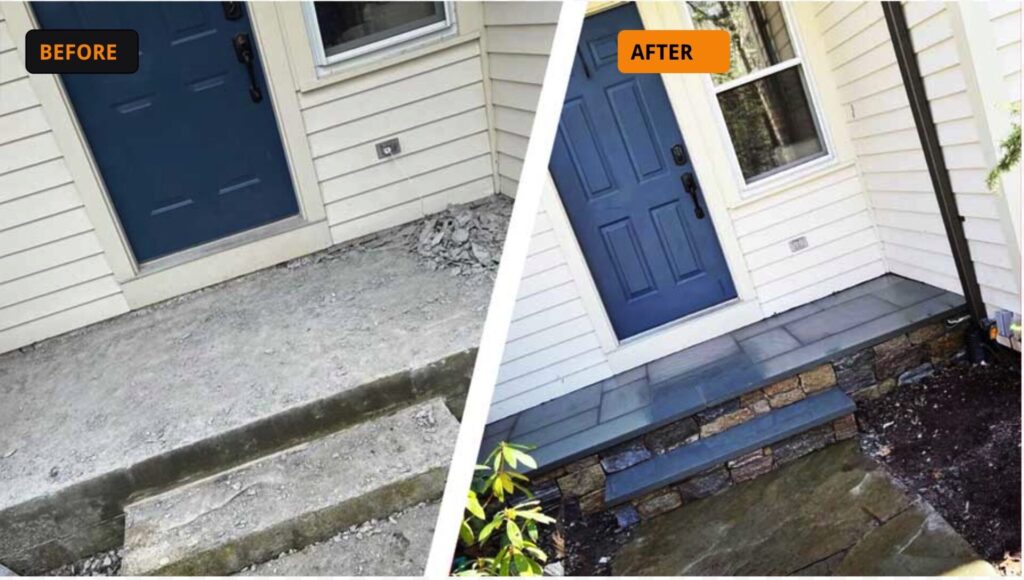 Once our plan was defined and agreed upon, our team got to work, we removed the old masonry work down to its concrete base. 
We removed the old broken flagstone and carefully installed new, high-quality bluestone for the steps and landing. We paid close attention to every detail, ensuring that the new stone work was installed flawlessly.

The results are astonishing. The natural beauty of the bluestone brought new life to the entrance of the home. The stone work is a true work of art, and the homeowners are thrilled with the transformation.
Not only did the stone work improve the aesthetic appeal of the home, but it also increased its value. Our high-quality workmanship and attention to detail are evident in every aspect of the project. The stone work is strong, durable, long-lasting, and will stand up to the elements for years to come.
If you have a bluestone project in mind, don't hesitate to contact us. We offer many services, including stone stair installtions and stone walkways.
At Stanley Hardscapes, we are committed to providing exceptional customer service and top-notch craftsmanship. We believe that our work should speak for itself, and this project is a testament to that belief. We are proud to have revitalized the entrance of this home with our exceptional flagstone work and look forward to transforming more homes and businesses in the Newtown area.
If you're looking to revitalize the entrance of your home or business, look no further than Stanley Hardscapes. Our team of experienced professionals will work with you to create a custom solution that meets your needs and exceeds your expectations. Contact us today to schedule a consultation and learn more about our services.