We were recently hired to repair a paver driveway in Fairfield County, CT, which was showing the impact of our four seasons and winters' relentless freeze-thaw cycles with dips and bumps due to the unsettled ground under it.
Our Fairfield County Masonry team utilized a proven method to fix the issues exhibited by the paver driveway, which involves picking up the pavers, re-leveling the sand base, and firmly compressing the blocks back into place.
The final product is stunning, the pavers are now laying perfectly flat, and the paver driveway looks great and is also functioning seamlessly.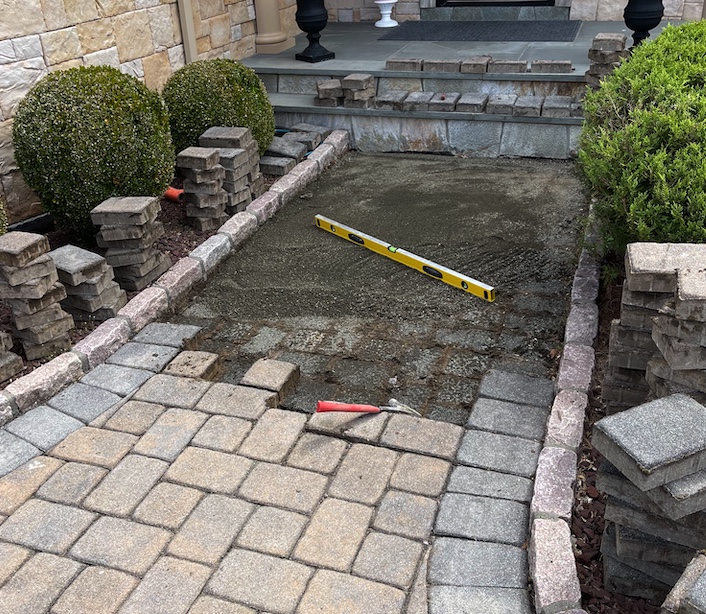 At our Masonry company, we understand the importance of having an outdoor living area that not only looks beautiful but is also safe and functional.
Our team of experts have the experience and dedication to providing personalized attention to every project we undertake.
When it comes to paver driveway repairs, we follow a meticulous process to ensure that the final product is both functional and aesthetically pleasing.
We start by assessing the damage and identifying the underlying issue. In this case, the problem was caused by freeze-thaw cycles and unsettled ground. We then pick up the pavers and re-level the sand base to create a flat surface. Finally, we firmly compress the blocks back into place, creating a stable and level driveway.
Our attention to detail and commitment to quality delivers exceptional results for each project we start.
Our goal is to provide personalized solutions that meet your unique needs, and we take pride in our work and are dedicated to providing exceptional service from start to finish.
If you're experiencing dips and bumps in your paver driveway or other hardscaping issues, don't hesitate to contact us. Our team of experts will work closely with you to provide personalized solutions that meet your unique needs. With our expertise and commitment to quality, you can trust us to deliver exceptional results that will enhance the beauty and functionality of your outdoor living area.
Paver driveways are generally strong and durable. Pavers are made from materials such as concrete, brick, or stone, which are all known for their strength and durability. When installed correctly, paver driveways can withstand heavy loads and resist cracking and damage caused by freeze-thaw cycles or other weather-related factors.
Additionally, pavers are typically interlocking, which means they work together to distribute weight and prevent individual pavers from shifting or settling over time. This makes paver driveways a great choice for high-traffic areas, as they can withstand regular use without losing structural integrity.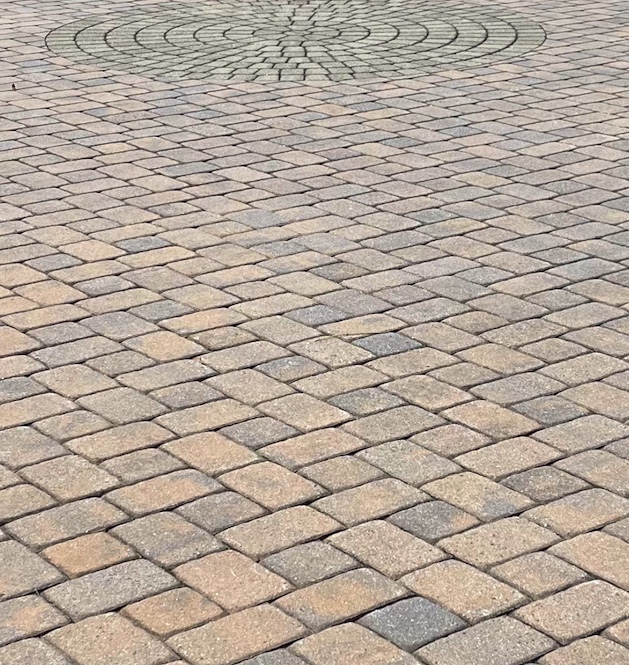 It's important to note, however, that the strength of a paver driveway ultimately depends on the quality of the installation. A properly installed paver driveway will be strong and durable, while a poorly installed one may be prone to cracking, settling, or other types of damage. That's why it's crucial to work with a reputable and experienced hardscaping professional who can ensure that your paver driveway is installed correctly and built to last.